General Information:

- calendar /events


-meeting schedule


-times & location

meeting experience

-officers
History:

- Cactus chronicles


-biographies

-articles

-Life members profiles

-past events
Photo Gallery:

- events


-plant files


-by name


-type
Resources:

-Our library


-Local nurseries

-Landscapers

-Cactus Mall????

-material suppliers

"How To"
Membership:

-membership form


-about memborship

-Mentoring
Plant files:

-plant of the month links 



-photos/ information


-members plants
Los Angeles Cactus and Succulent Society

 Los Angeles Cactus and Succulent Society

Meeting in the San Fernando Valley.

Come and Visit!

Welcome to the website of the Los Angeles Cactus and Succulent Society. Our nearly 200 members come from throughout the southland and share a passion for cacti and succulents. Throughout the history of LACSS, many of the most prominent researchers, authors, and collectors of the succulent world have been leaders and members of our society. 

LACSS meets monthly in the San Fernando Valley to enjoy stimulating presentations, hands-on workshops, plant sales, mini-shows, raffles, trading, and other activities. In addition, LACSS offers field trips to member gardens, nurseries, and private collections. We serve the greater community by offering free educational activities, upgrading the Succulent Garden at the Sepulveda Garden Center, and presenting an exciting annual show in June and a Fall Sale in September.

In order to share the joys and benefits of collecting and cultivating cacti and succulents, we invite you to check out our general meetings on the 1st Thursday of each month at the Sepulveda Garden Center 16633 Magnolia Blvd ., Encino, CA 91436.  

Starting in January, we are making a few changes to our meeting times and format. Doors open at 6:15 for the Social Hour, Ask an Expert, and much more. Thee business meeting starts promptly at 7:20. Attendance is FREE and open to the public. Each new visitor receives a free plant! We hope to see you at a meeting soon. 

Kim Chavez

President

Mission Statement

The Los Angeles Cactus and Succulent Society (LACSS) cultivates the study and enjoyment of cacti and succulent plants through educational programs and activities that promote the hobby within a community of fellow enthusiasts and among the greater public.

Thursday April 5, 2018 General Meeting

 ​

LACSS Meeting first Thursday of the Month

Doors open 6:15pm

Sepulveda Garden Center, 16633 Magnolia Blvd, Encino, CA 91436

​- - - - - - - - - - - - - - - - - - - - - - - - - - - - - - - - - - - - -

April Program - Exploring the Highlands of Eastern Brazil

presented by Rob Skillin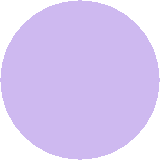 Features the cacti and some of the other succulents that occur in the Brazilian Highlands. The area of interest lies in the states of Bahia and Minas Gerais, which are in the far eastern portion of the country. 

Many very interesting cacti come from this area, including some with cephaliums, such as Melocactus, Discocactus, and some of the columnar cacti such as Micranthocereus and Coleocephalocereus. Uebelmannia is a unique genus of cacti which is endemic to this area. 

There are some giant succulents in the genera Ceiba and Cavanillesia which are reminiscent of the baobabs of Madagascar. The program will discuss all these plants, and more – so come and enjoy!

April Plants of the Month

Cactus: Lobivia

Succulent: Gasteria

Rob Skillin Bio - I have been growing cacti and succulents for 40 years, and have been involved in various local societies for most of that time.  My first interest, which continues today, was cacti of the Chihuahuan desert, especially those unique genera such as Ariocarpus, Aztekium, and Strombocactus, etc. Gradually, I diversified my collection to include Mesembs, Haworthias, and other succulents, particularly caudiciforms. I've spent many years studying the cacti of the US, particularly Sclerocacti and Pediocacti. I am an avid grower of plants from seed, and now have a number of seed-grown specimens in my collection dating back to 1982.   .  Many of my photographs have been published as illustrations for articles and covers of the Journal and Haseltonia, as well as the Timber Press Book of Succulents of the World.


In my yard         

Euphorbia pseudocactus    

Blooming!!!              

January 2018